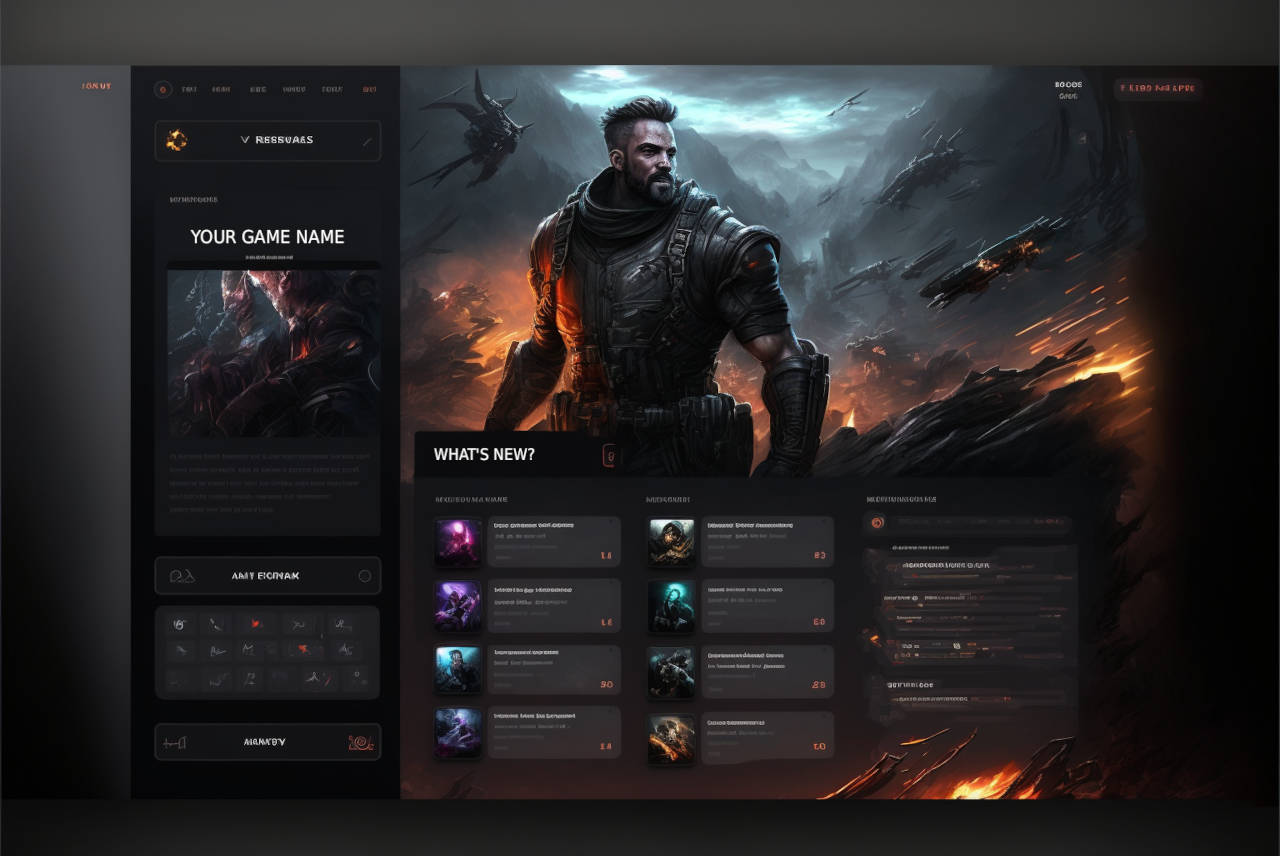 Introduction
Self-distribution of games is becoming increasingly popular among developers, but it can also be challenging. One solution to these challenges is using a whitelabel game launcher like PatchKit. PatchKit is an all-in-one solution that allows developers to host, deliver, and update their games while also managing licenses and gathering valuable data on player behavior. In this article, we'll explore five reasons why game developers should consider using a whitelabel game launcher like PatchKit to simplify and improve their self-distribution efforts.
Customization: Improving player engagement and loyalty
Customization is key when it comes to creating a great player experience and building a loyal player base. With a whitelabel game launcher like PatchKit, developers have the ability to fully customize the launcher to match the game's branding and aesthetics. This can include everything from the launcher's look and feel to the information and features displayed within the launcher. By having a launcher that looks and feels like an extension of the game, developers can improve player engagement and loyalty.
Self-distribution: Simplifying the process of game distribution
Self-distribution of games can be a tricky thing, even if you have all the means to promote your product within your community or client-base, there's still a problem with hosting it, delivering it, making the delivery the best experience possible, ensuring that they have the latest version available, and managing licenses. With PatchKit, developers have an all-in-one solution that does all of this, while you can focus on the development and sales of your product. PatchKit eliminates the need for a third-party marketplace or platform and allows developers to have full control over the distribution of their games.
Analytics and insights: Gaining valuable data on player behavior
Knowing how players interact with your game is crucial to making informed decisions about development and marketing. PatchKit allows developers to gather valuable data on player behavior through its analytics and insights tools. This data can include information on player engagement, in-game purchases, and usage patterns. This data can be used to improve the game, increase revenue, and make better marketing decisions.
High-speed and secure delivery: Ensuring a smooth player experience
Having a fast and secure way to deliver your games to players is crucial for a positive player experience. PatchKit's game-oriented content distribution network reduces the delivery costs while maintaining high delivery speeds and 99,98% percent uptime. This ensures that players can download, install, and start playing your game as quickly and smoothly as possible. Additionally, the distribution network is secure, so you can have peace of mind knowing that your game is safe from cyber-attacks.
Cost-effective solution: Lowering infrastructure and maintenance costs
One of the biggest advantages of using a whitelabel game launcher like PatchKit is the cost-effective solution it provides. PatchKit is a SaaS solution that runs entirely in the cloud, which eliminates the need for expensive infrastructure and maintenance costs. Additionally, PatchKit offers a variety of pricing plans, including a free account for indie developers and students, making it an affordable solution for any size of development studio.
Conclusion
In conclusion, using a whitelabel game launcher like PatchKit can provide game developers with a range of benefits that can simplify and improve the self-distribution process. From full customization of the launcher, to self-distribution, analytics, fast and secure delivery, and cost-effective solution, PatchKit is an all-in-one solution that can help developers achieve their distribution goals. If you're a game developer looking for a way to improve your self-distribution efforts, sign up for PatchKit today, and experience the benefits for yourself.