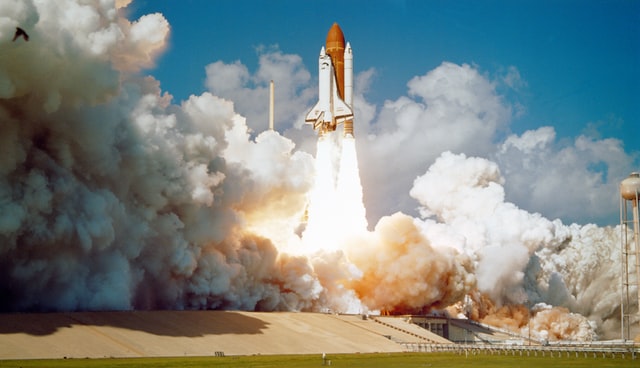 You find yourself in a situation where your game needs a launcher. You start your web browser and google "how to create a game launcher" to learn your options. You find some, but which one is the best? Based on my experience, allow me to get you through available options. I hope you find it a good resource for making your decision!
Before we start
I need you to ask yourself what you expect from your launcher. Here are some question examples:
Do I need it to be customizable?
Do I need it to download/upgrade my game?
Do I need it for a game or a mod of another game?
Do I need authentication?
Do I need it to collect purchases?
Do I want to build it myself or pay somebody to do that?
Do I need it to be multiplatform?
What kind of user support do I expect?
As you have the answers to all these questions, it would be much easier to decide. Let's begin!
Build your own from the ground up
This one could be the most obvious - if you need something, build it! As easy as it sounds, it depends on your needs. If you need your launcher to do network operations, be prepared for a whoopin'. If you need to manage your installation content on the hard drive - now you're wasted.
Why is it hard to manage network and hard disk operations? Primarily because of failures and a proper way to deal with those. Without the appropriate failure management, your launcher might work fine 95% of the time, but that remaining 5% may suck the blood of your life on your support center and Metacritic.
Technologies to consider:
Pros:
It may be cheap to build something that needs to start the game
Cons:
It gets expensive fast if you need to do any networking or IO stuff
You need to know the technology or hire someone who known it
Purchase and customize
Another way is to purchase a launcher (or a license to use a launcher) and customize it to your needs. It might still need some effort, like learning new technologies and tools. Still, you get something already tested with probably many users, and all you need to do is fit it to your requirements.
Let's try running over some examples.
Unity Asset Store
Unity game engine is well-suitable for creating a launcher. It's because it's based on Mono (free .NET implementation), allowing you to access the network and the filesystem as you like. Besides that, the Unity editor is pretty easy to use when it comes to interface design. Still, it requires some training.
Some well-known assets from the Unity Asset Store:
Pros
Licenses are usually pretty cheap
You get access to all the source files
Customizing the UI in Unity is relatively easy
Multiplatform
Cons
Not everything can be easily implemented with the Unity UI if you don't know Unity well
Developer's support is not guaranteed
Game and launcher updates management can be difficult to do correctly
Standalone launcher
An interesting case is Game Launcher Creator, which is not written in Unity; it's the only solution of this kind I've found out. It features a UI editor, networking, and content management features. It might be a good solution to start with. If it comes to distribution, it's your responsibility, thus you receive a set of tools for your convenience.
Pros
Cheap license
Rich UI editor
Responsive support
Cons
Works only with Windows
Closed source
You need to manage your game and launcher updates
You might need to set up a web server
Launcher as a service
The last type is launcher as a service. These launchers are usually backed up by a web service that allows configuration and management of most of the launcher-related tasks from the web browser. This includes game version publishing, user management, and purchases.
Some well-known examples:
Pros
Dead-easy setup
Can publish games directly from the dashboard
Easy launcher customization
Free account for indies and students (PatchKit only)
Multiplatform (PatchKit only)
Enterprise-level support
Built-in analytics
Cons
More expensive than other solutions
Summary
In this article, I've taken the challenge of collecting the options of creating your own game launcher. As you can see, it mostly depends on your current needs and the amount of money you can spend. Each of the options has its pros and cons, and definitely, there's no way to pinpoint a single solution as the best one. Yet, there's an observable pattern that more expensive solutions tend to bring more to the table.